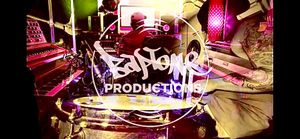 CURRENT NEWS
Sept 30th, 2021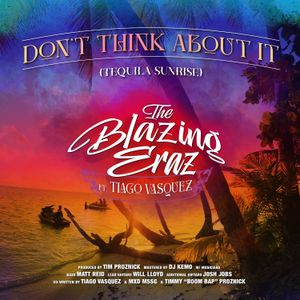 "Don't Think About It" is a vibey RnB jam with a funky boom-bap groove. A collaboration between Vancouver, BC based producer Timmy "Boom Bap" Proznick (for his new 'Blazing Eraz' project), and standout RnB singer Tiago Vasquez. They teamed up in studio with artist Mxd Mssg to co-write the tune which went on to win MusicBC's #CSC2021 competition. The lyrics take you to a simpler time — nights spent chasing romance before the moment disappeared over the horizon with the summer sun. 
Asked about the process, Mxd Mssg said, "It was therapeutic to write a song about summer love. I think it brought us all back to those simpler times. It was a nice mental break from some of the isolation and stress of Covid."  The friends came together when shows were being cancelled, and playing live wasn't an option. They pivoted to spending their free time in the studio instead. 
Tiago added, "I like bringing totally different styles together. We wrote something none of us could have made on our own". He shared a behind-the-scenes moment too, "The writing went smooth, but we recorded it in the middle of the hottest week in Vancouver history. Our A/C had broken down, and we were battling heatstroke. We worked all night to get the track done in time to get it into the CSC contest. It was easy to channel the beach vibes — it felt like we were tracking in Jamaica". 
Timmy "Boom Bap" has been busy finishing multiple projects to be hosted under his Baptone Label. 'The Blazing Eraz' is his artist debut, but he's no stranger to the Canadian scene. Proznick is an award-winning drummer, and a songwriter/producer who's recorded, toured, and performed with Carly Rae Jepson, Kos, Maestro Fresh Wes, Shad, Tugstar, Chin Injeti, Moka Only, Flipout, Kapok, Dj Kemo, and many others. 
Tiago Vasquez, the featured vocalist on "Don't Think About It" is well known for bringing his RnB sound to many releases with top Canadian hip-hop artists like Snak the Ripper, Kapok, Emotionz, Checkmate and Juno-winner DJ Kemo. He's teamed up internationally with Adan Nuñes of Golden Ganga, and dancehall superstar Tugstar. 
Mxd Mssg is set to release two new singles shortly. Both Tiago and Tim have several upcoming singles in the chamber dropping in the months ahead as well. Stay tuned for more to come from this crew.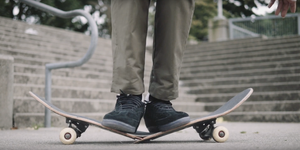 ADIDAS x LIVESTOCK
Commercial Studio work for Adidas/Livestock - Rhythm Brand Campaign
This is a commercial I tracked Drums for and filmed live  at Bluelight Studios  for an Adidas & Livestock Collaboration on a shoe for the release of their RHYTHM brand. When Brendan from Livestock hit me up and asked if I was interested, of course I said yes! Their company has old school ties to the first skate shop in White Rock called the Board Kennel where I grew up and spent alot of time at as a lil' kid. I literally just played an open drum solo, and they created the video based around what I played (although I wish it was the other way around lol). This video and brand represents YOU and whatever your rhythm may be. Whether its drumming, skating, running, DJing, Footy, its all about finding your own passion, which resonates with myself. Check it out!!!
Deep In The Cut - LIVE AT DRUMEO
MY DRUMEO DEBUT
Excited to announce that the following video hit over 500,00 views on Drumeo's page! Performed live at Drumeo headquarters as my debut performance at their studio. This is a track I produced that started in NYC and wasnt quite finished at this point, but was good enough to shed over. Its available as a play-along for their edge members. These guys are the BEST and its such a humbling honour to receive this much love from my fellow drum community. Here is a link to the video on Drumeo's Facebook page here https://fb.watch. /57siHRmBqf/ or see the fully finished mixed and mastered track below. Be on the look out for my solo project titled "The Blazing Eraz" that will be coming out soon!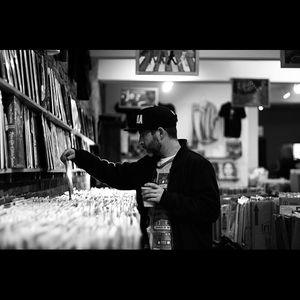 THE BLAZING ERAZ - DEEP IN THE CUT
The next video below is the fully produced song for 'Deep In The Cut'. 
Produced by Tim Proznick,
Co-written with Scott Sanft,
Recorded in NYC & Vancouver at Baptone Productions,
mixed by Braeden Rango @ BPockets,
Mixed by Stu @ Raincity.